One Career专注于华人留学生在美就业
每周推出各行业职位内推分享
行业最新资讯
定期推出公益活动/免费改简历/Mock Interview活动
数据分析/金融分析/BI/Data Science等免费试听课程
更多精彩 尽在One Career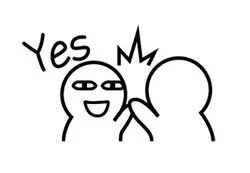 Position:Senior Software Engineer
Location:Sunnyvale, CA
Job Descriptions:
– Strong experience in JavaScript, nodeJS development.
– Experience in working in one of JS FrontEnd Framework
– Experience in building fault-tolerant, high performance FE architecture.
– Well-factored codebases with thorough test coverage.
– Experience in continuous integration and delivery.
– minimum 2 year of frontend development experience
关注并回复One Career公众号"沃尔玛"即可获取申请详情和内推方式!
SAMSUNG
Position:Software Engineer Intern
Location:Richardson, TX
Requirements:
Samsung Standard and Mobile Innovation Lab is recruiting an intern. Requirement: Strong C programming skill. Linux and networks experience is a big plus. Wireless communication background is also a plus.关注并回复One Career公众号"三星"即可获取申请详情和内推方式!
Position:Accounting Intern  (Unpaid)
Location:New York City
要求:
1. 认真负责  学习能力强
2. Excel skills
3. 一月中入职  实习为期三个月  每周至少三天
4. 能办CPT
5. 表现优异并且可用OPT者  有机会获全职offer
关注并回复One Career公众号"Sheraton"即可获取申请详情和内推方式!
Position: Intern/Entry-level/Senior Level Accountant
Location: Boston, MA
For more than 100 years, BDO has been recognized as a premier accounting, tax, financial advisory and consulting organization. Please check our current openings. Welcome to contact me if you think you might be a fit for any of them.
关注并回复One Career公众号"BDO"即可获取申请详情和内推方式!
Position:Recruiter
Location:Santa Clara, CA
Job Description:
要求在美2年以上招聘相关工作工作经验,技术招聘经验优先。关注并回复One Career公众号"京东金融"即可获取申请详情和内推方式!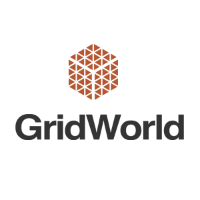 Gridworld
Gridworld是一家面向石油勘探开发、煤炭和地质调查等行业从事软件研发和技术服务的高新技术油服公司。
Position: Data Scientist
Location: Houston, TX
Skills and Qualifications:
Deep Learning image and NLP 方向
Prefer requirements: CS PhD
支持H-1B, EB1/2 GC
关注并回复One Career公众号"Grid"即可获取申请详情和内推方式!
Position: 初级助理
Location: Miami, FL
Duties may include but are not limited to: 
Deal with the office stationary management, meeting room management, client reception, etc.

Take charge of meeting organize, team building event organize, etc.

 Support work of Director in administrative and managerial tasks.

Assist in the preparation of regularly scheduled reports.
Position: Field Application Engineer
Location: North Carolina/New Jersey
Requirements:
Passionate new grads and experienced engineers are welcome but need US citizenship.
This role requires traveling to job sites quite often. Great opportunity to gain experience and see the world.
Candidate should have background in electrical engineering. Experienced in solar is valued.
关注并回复One Career公众号"华为"即可获取申请详情和内推方式!
Position:Senior Software Engineer
Location:Seattle, WA
Job Descriptions:
– 3-5年以上工作经验的程序员
– 面试流程由网上编程测试和现场面试组成
关注并回复One Career公众号"Amazon"即可获取申请详情和内推方式!